There are some big changes AND Great giveaways right now at The Shopping Mama!
She is hosting an 'All About Baby' event right now and these giveaways are perfect items for any baby (or any mama)!
Some are ending soon, so don't delay!



Ending 11/02
: Elephant Ears giveaway
....Baby Elephant Ears is a multi-use headrest for infants, a great accessory for baby...



Ending 11/02

: Pedoodles Shoes giveaway


Ending 11/04
: HALO Sleep Sack giveaway
...The Sleep Sack by HALO can help to prevent SIDS....



Ending 11/11

: Nap Nanny giveaway
...Nap Nanny is a sleep wedge to keep baby at a comfortable angle for easier & more peaceful sleep! This is a must-have for any baby (and any mommy)! ....


Ending 11/11

: Boppy Pillow and 'BoppyBaby' Tee giveaway
...make sure you visit Boppy for the full line of great baby products...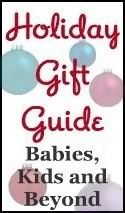 Also, make sure you peruse the Holiday Gift Guide!
The Shopping Mama has done the shopping for you already!
Note: The links to her page are changing as she re-formats. I am trying to update this post accordingly. Sorry for any incomplete links or confusion. Leave a comment if you have a problem getting to a giveaway. THX!