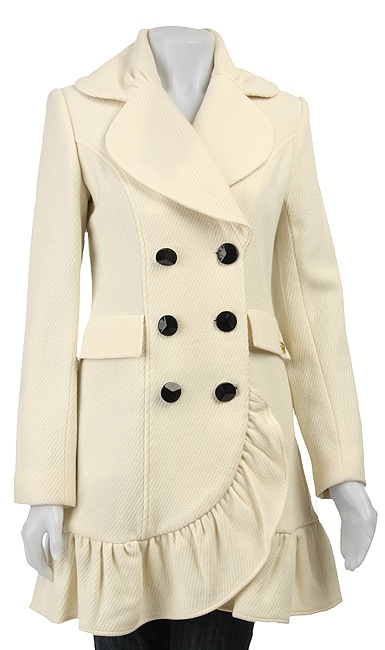 *SIGH*
I am in love with this coat by Betsey Johnson, which I found online at Overstock.com.
They also have it in Black. I prefer the black because there is no way I can keep white clean, even if it is winter white. I definitely prefer the black!
This beautiful piece would be a wardrobe staple all winter! It is a double-breasted, cashmere blend, knit walker coat and sports a ruffle-flounce hem to keep it feminine and chic.

Right now I will have to keep on loving it online.

That is, unless Overstock wants to send me one to review....*AHEM*.....just a suggestion.